HITOSHI MORIMOTO
He has cultivated his own way of expression within the Bizen lineage and is a revolutionary in the field. Morimoto studied sculpture at Tokyo Zokei University and apprenticed under Mino pottery master Seiya Toyoba. Morimoto's works modernize Bizen. His personal lineage, dedication, and historical nods to this great ceramic tradition can be seen throughout all of his Bizen works, each of which take up to two years to complete.

Bizen is a Japanese style of ceramics that was developed in the Inbe area of Bizen City, Okayama, over 900 hundred years ago. The land from this region and clay made from its dirt date back one million years. Morimoto's beautiful colors and patterns are created by the artist's constant challenge of working with unglazed clay, ash, and the art of fire. He achieves these surface details by working with fire during week-long burns inside his kiln. His intense processing time, which can take up to two years, applies many techniques to each form. He grinds, subtracts, and adds rocks to pieces which creates his highly unique texture. His modern expression in traditional Bizen works is most notable in his Shirahana works.
Bizen has an important connection to Japanese tea ceremonies. Having had a tea master mother and Bizen ceramist father, Morimoto has cultivated his own way of expression within the ancient Bizen lineage. His forms modernize an ancient tradition, bridging it into the future. Morimoto's vessels are imbued with ritual and craft. Pieces are fired in a kiln situated at the heart of their family property, built by his father at the time of his birth. Both father and son fire in this incredible 40-year-old, three-room, noborigama kiln. Morimoto has spent decades learning various forms of Japanese ceramics and is a master of Bizen experimentation.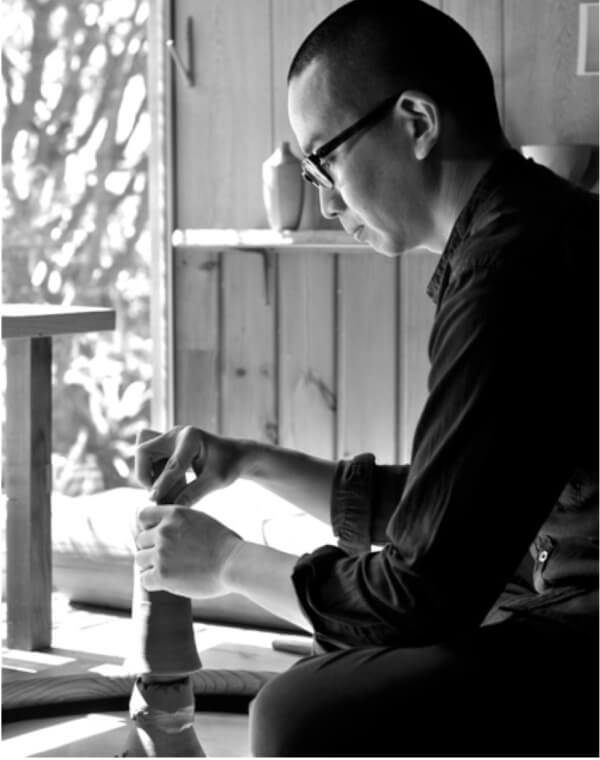 Download artist materials
Process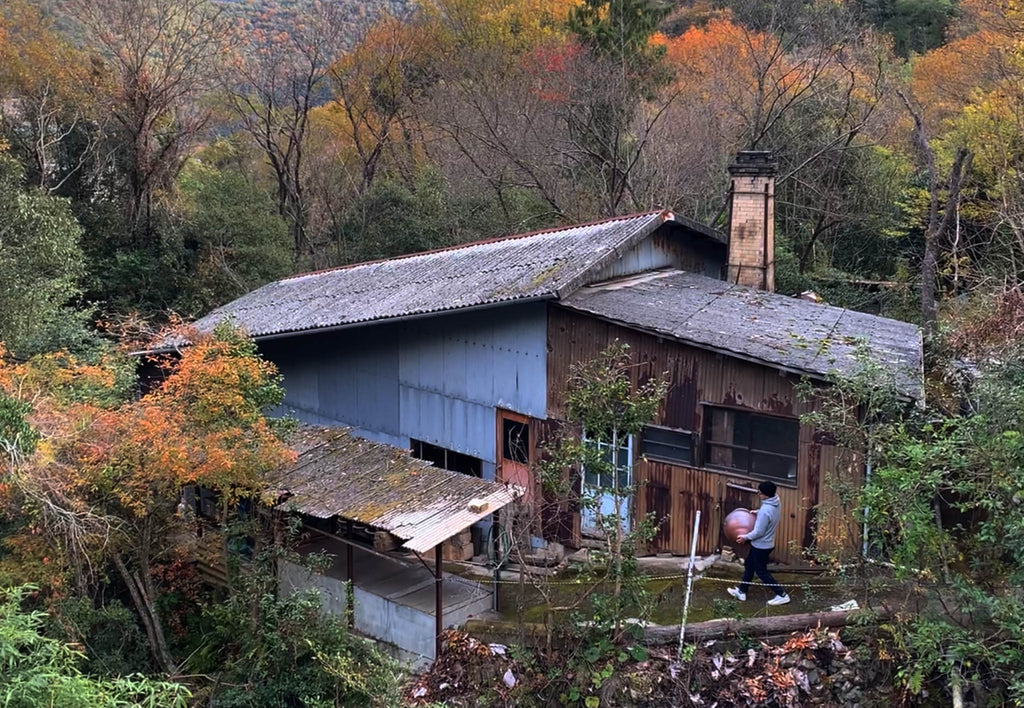 MORIMOTO CARRYING A PIECE INTO HIS STUDIO.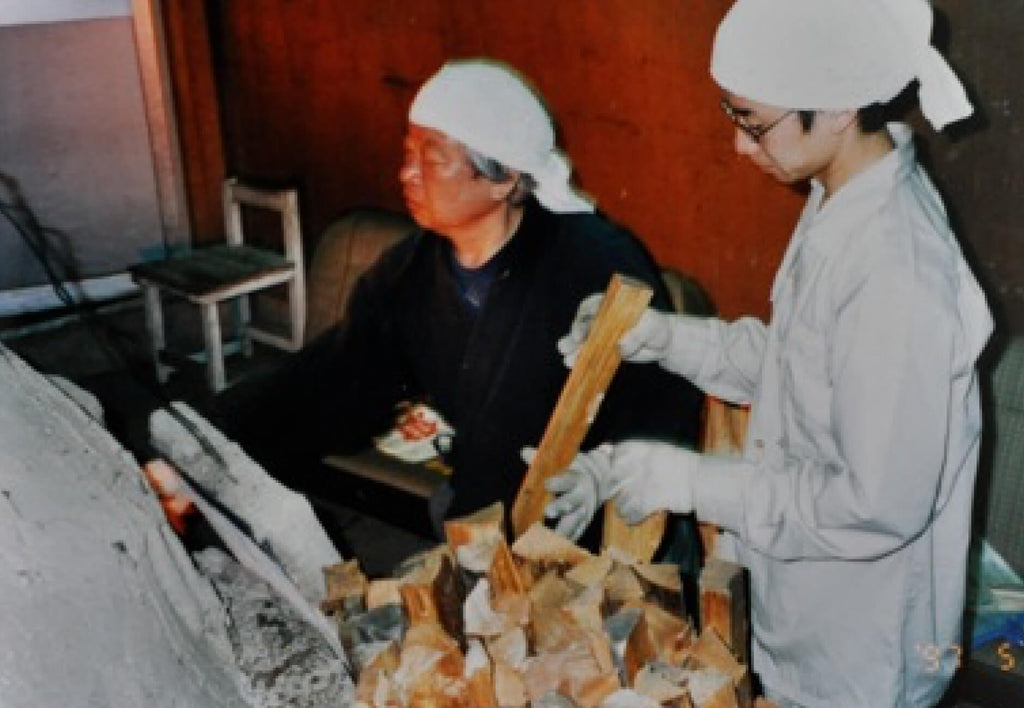 20-YEAR OLD MORIMOTO HELPING HIS FATHER AT A "NOBORI-GAMA" (WOODFIRED CLIMBING KILN).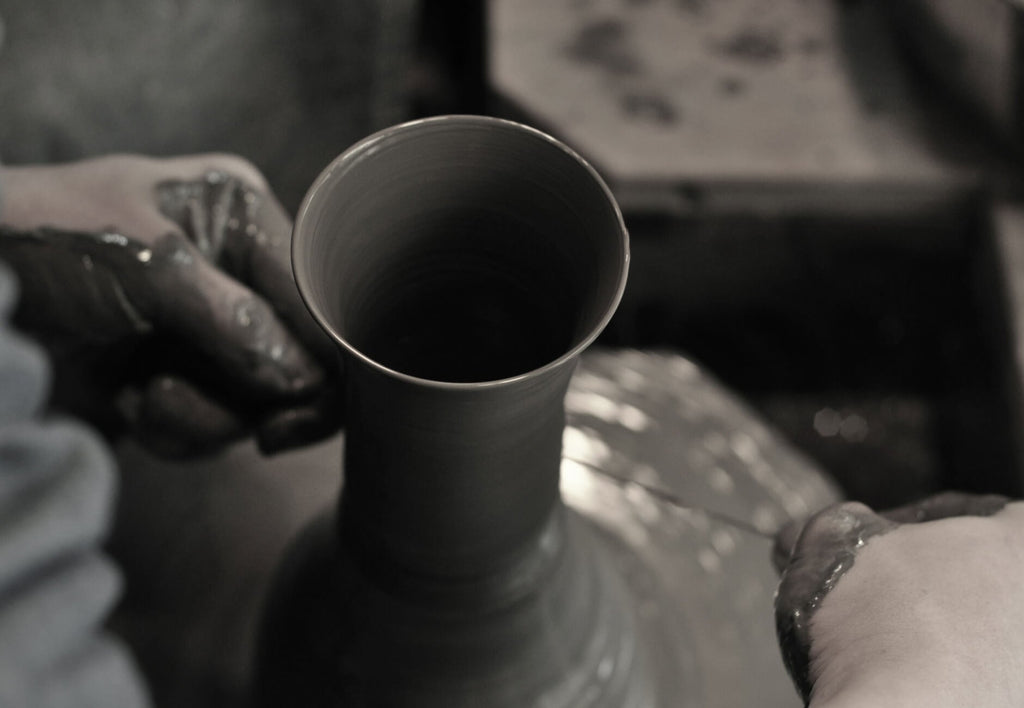 MORIMOTO IS A SECOND-GENERATION BIZEN CERAMIC ARTIST.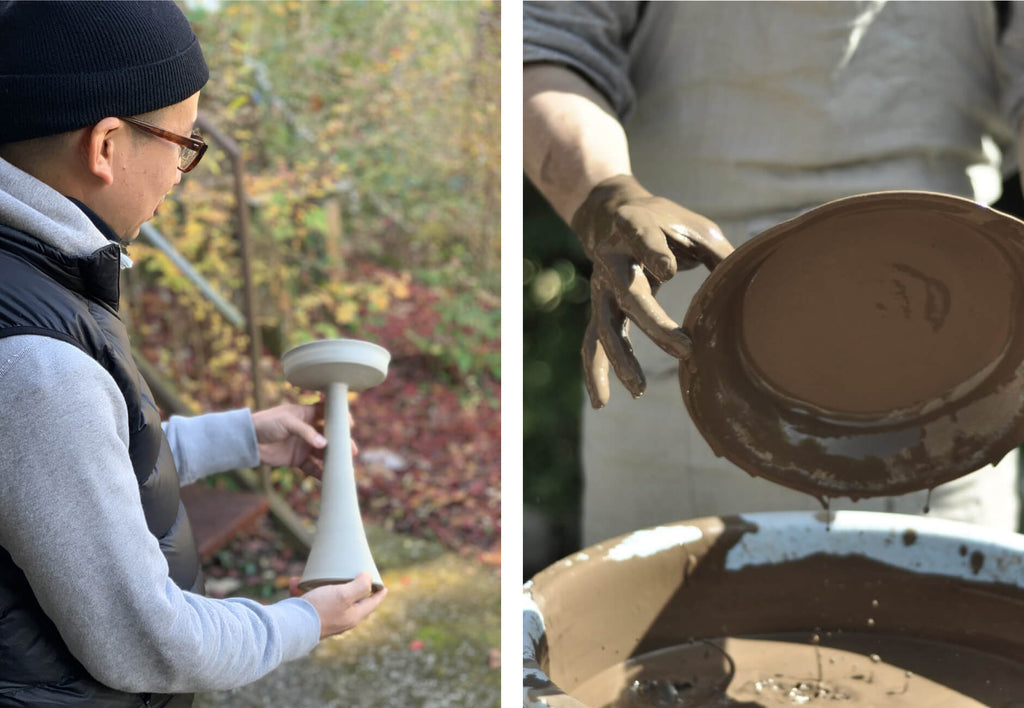 MORIMOTO HAS CULTIVATED HIS OWN WAY OF EXPRESSION WITHIN THE BIZEN LINEAGE AND IS A REVOLUTIONARY IN THE FIELD.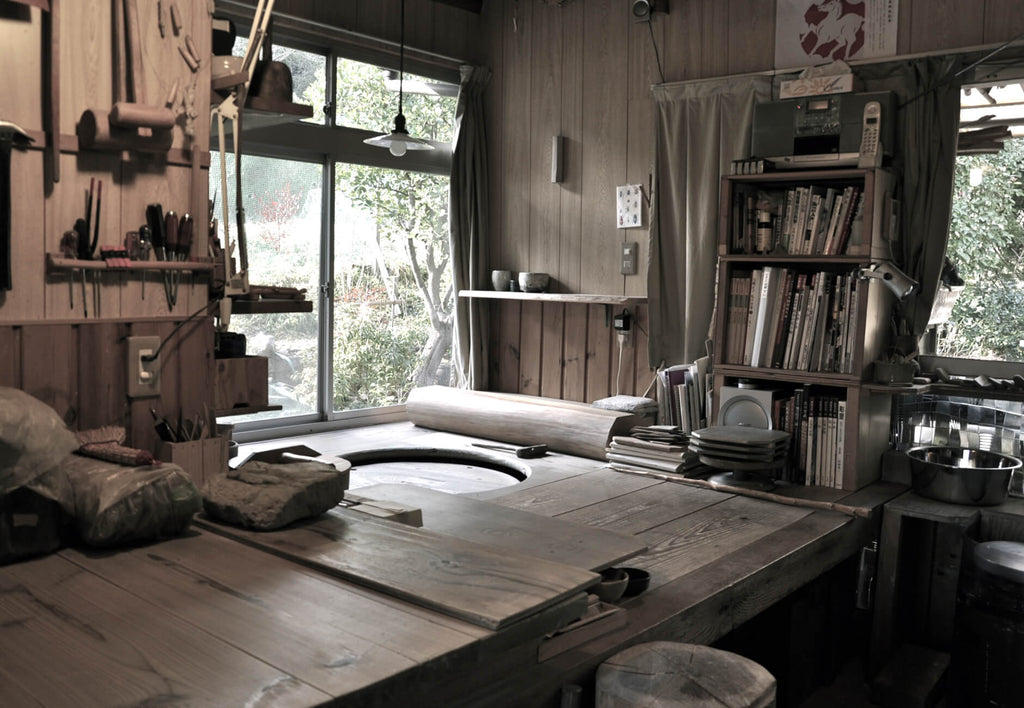 MORIMOTO DIGS DIRT SURROUNDING HIS STUDIO TO MAKE HIS CLAY. THE LAND FROM THIS REGION AND CLAY DATES BACK 1 MILLION YEARS.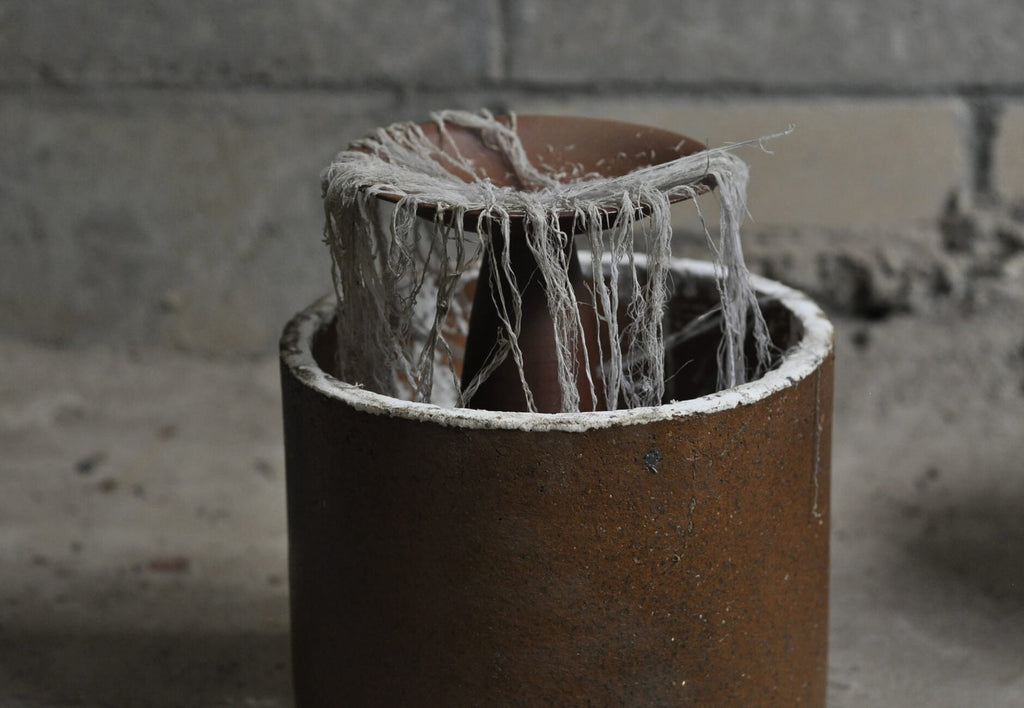 MORIMOTO GRINDS, SUBTRACTS, AND ADDS ROCKS, TO PIECES WHICH CREATES HIS HIGHLY UNIQUE TEXTURE.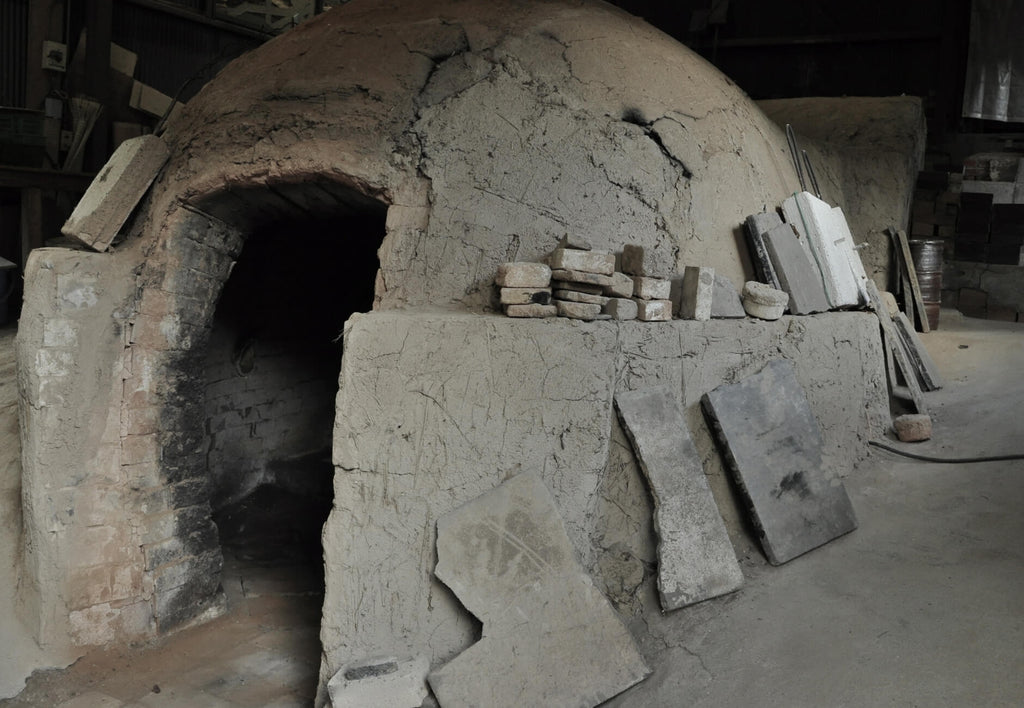 PIECES ARE FIRED IN A KILN SITUATED AT THE HEART OF THEIR FAMILY PROPERTY, BUILT BY HIS FATHER AT THE TIME OF HIS BIRTH. BOTH FATHER AND SON FIRE IN THIS INCREDIBLE 40-YEAR-OLD, 3-ROOMED, NOBORIGAMA KILN.