YOSHIMITSU ISHIHARA
Yoshimitsu Ishihara is a ceramicist who considers and pays respect to the traditional Japanese methodologies while using his own innovative techniques and modes of expression. With a background in sculpture, Ishihara orefers to form his pieces free hand. His unique works are colored by his use of rice hull, either burned or powdered.

Ishihara forms his pieces free hand with local clay dug from the surrounding region. His carbonized works are buried amongst burnt rice hull prior to firing. This ancient process colors his pieces in a palette of blackened earth tones.
Ishihara's rust works contrast with his carbonized pieces. Their surfaces are overed with powdered burnt rice hull and clay paste prior to firing. The rice hull is left intact during firing and afterwards Ishihara scrapes the hull and clay paste off to reveal mnarkings on the one-of-a-kind surface. Due to the duration of his process, which culminates in a more than 40 hours firing, these astonishing vessels are created only twice year - in spring and fall.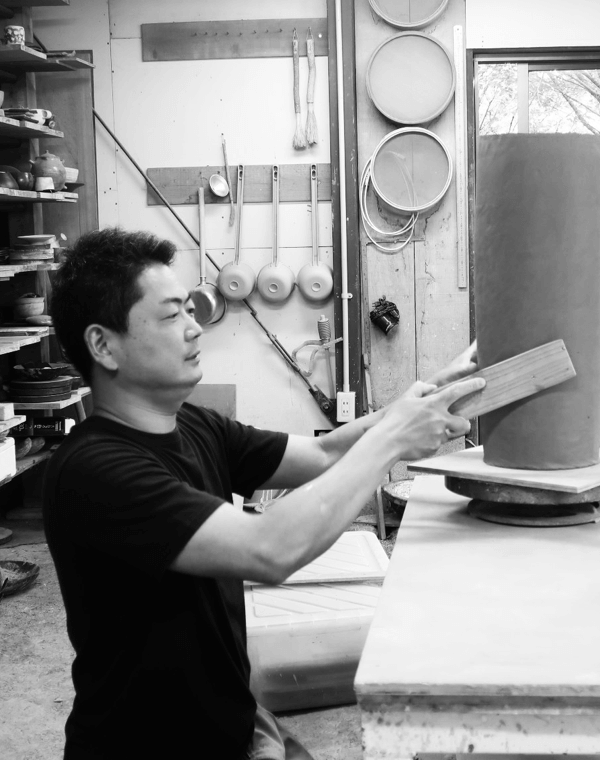 Download artist materials
Process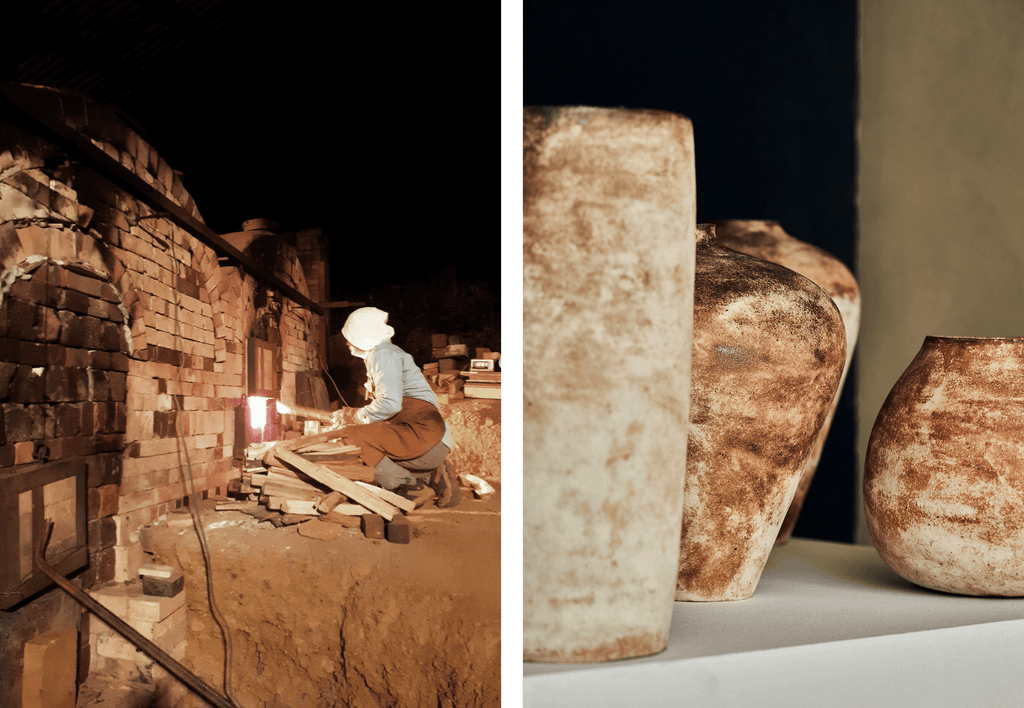 ISHIHARA IS A CERAMICIST WHO CONSIDERS AND PAYS RESPECT TO THE TRADITIONAL JAPANESE METHODOLOGIES WHILE USING HIS OWN INNOVATIVE TECHNIQUES AND MODES OF EXPRESSION.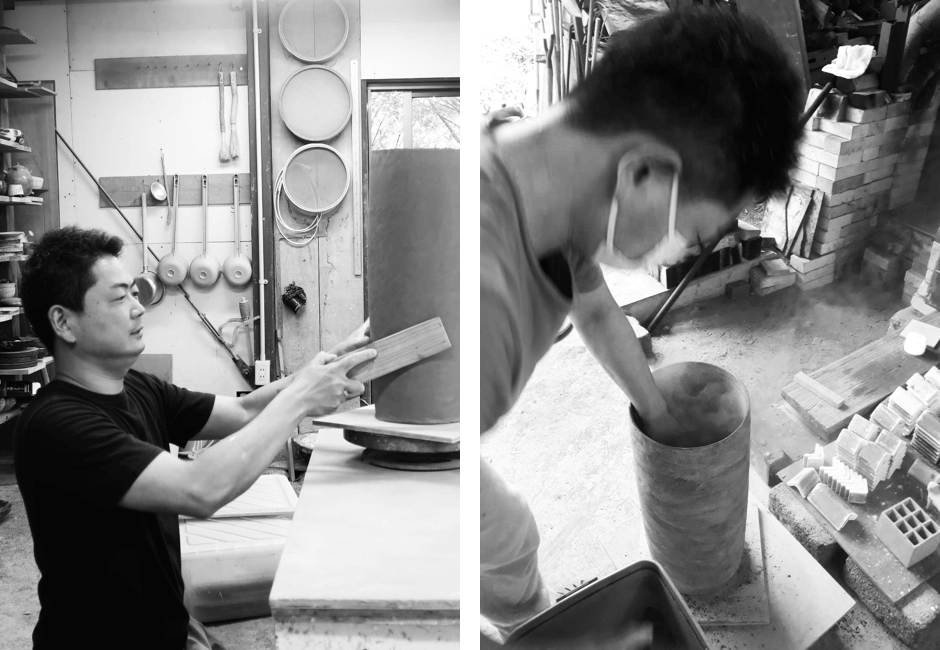 WITH A BACKGROUND IN SCULPTURE, ISHIHARA PREFERS TO FORM HIS PIECES FREE HAND WITH LOCAL CLAY DUG FROM THE SURROUNDING REGION.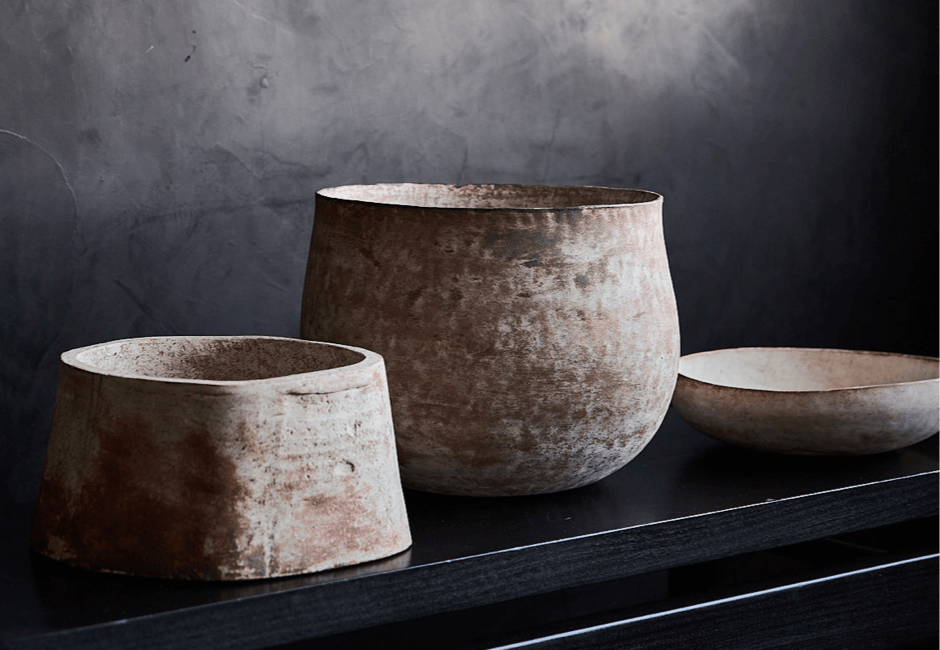 THE SURFACE OF ISHIHARA'S RUST WORKS ARE THE RESULT OF HIS OWN EXPERIMENTATION WITH BURNT RICE HULL AND CLAY PASTE DURING THE FIRING PROCESS.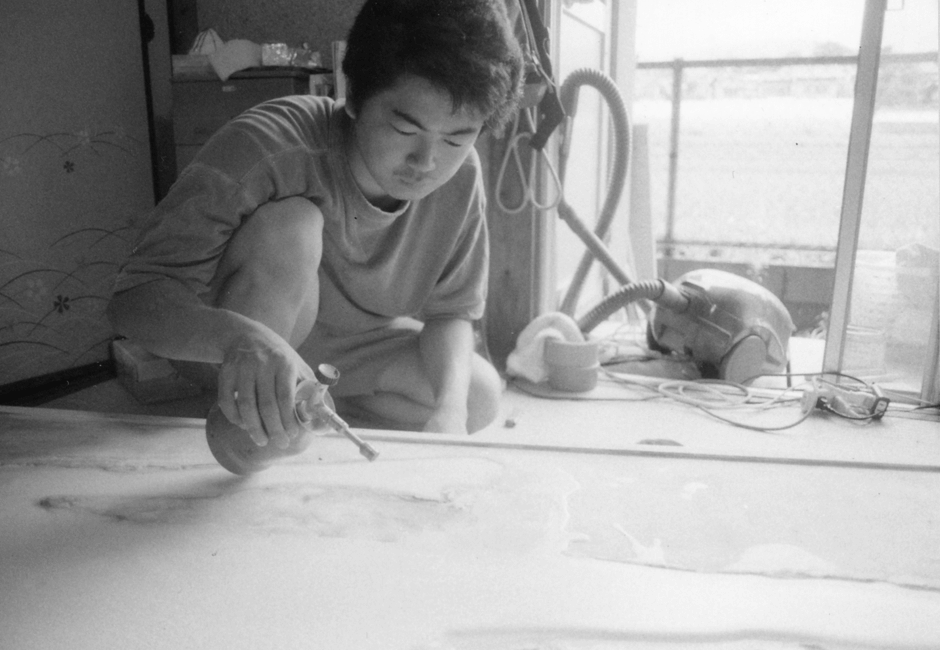 ISHIHARA AT WORK AT HIS APARTMENT, AFTER GRADUATING WITH A MASTERS IN SCULPTURE FROM KYOTO CITY UNIVERSITY OF ARTS.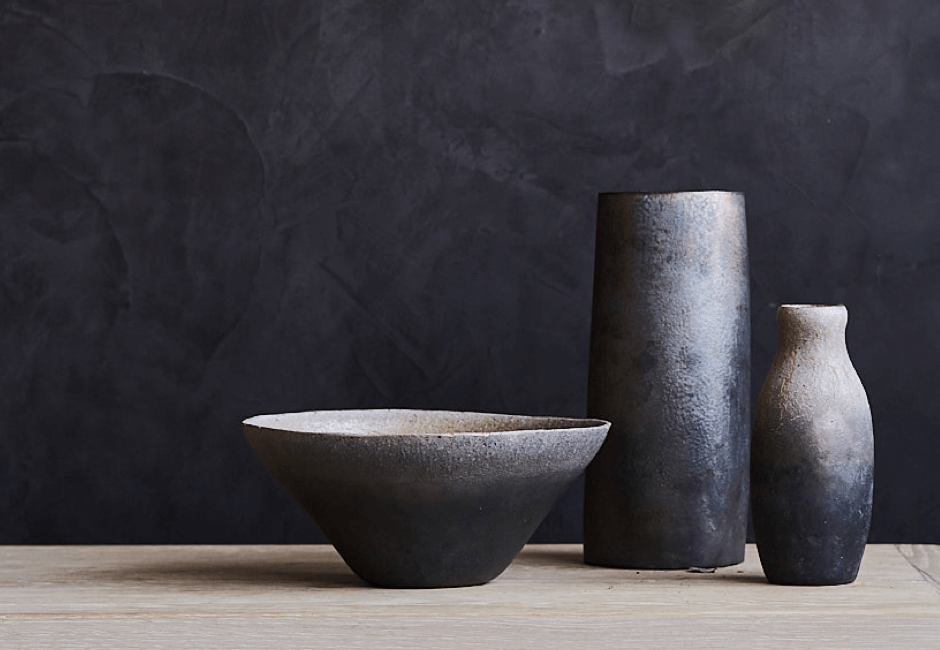 ISHIHARA'S CARBONIZED WORKS ARE CHARACTERIZED BY THEIR PALETTE OF BLACKENED EARTH TONES. ACHIEVED THROUGH AN ANCIENT PROCESS OF BURYING THE PIECES IN BURNT RICE HULL PRIOR TO FIRING.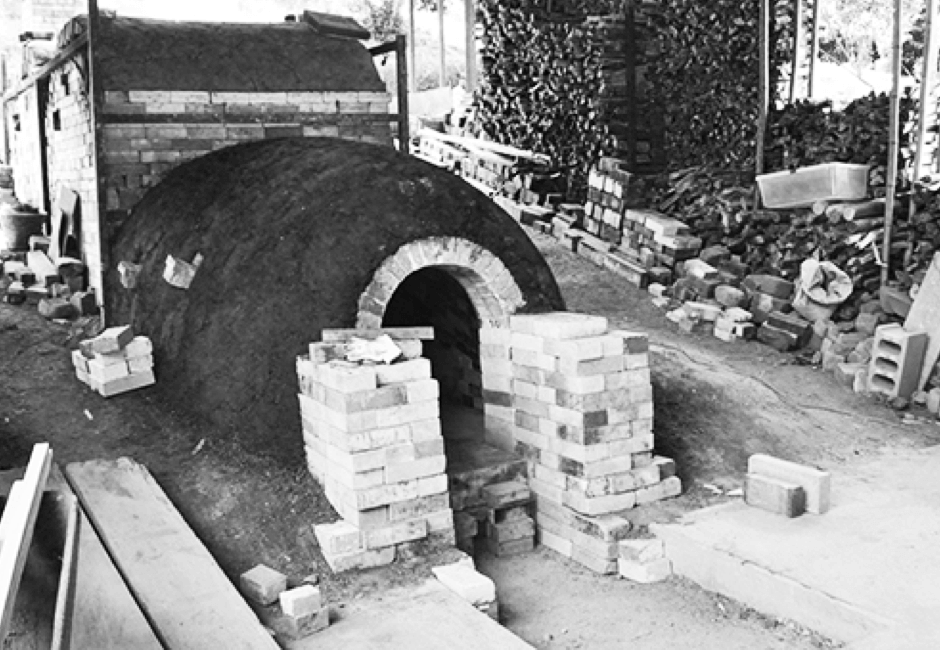 DUE TO THE DURATION OF HIS PROCESS, WHICH CULMINATES IN A MORE THAT 40 HOUR FIRING. THESE ASTONISHING VESSELS ARE CREATED ONLY TWICE A YEAR - IN SPRING AND FALL.