SYOTATSU
Tatsuya Kawai, or Syotatsu (b. 1982, Wakayama, Japan) makes expressive paintings guided by the climate and spirituality of the land from his studio in Wakayama. Trained at Kyoto University of the Arts, Syotatsu was first introduced to the art of portraiture at the age of nineteen on the streets of Kyoto, where he met the many people who inspired an evolution of his style. Upon moving back to Wakayama, Syotatsu became increasingly observant of the beauty and divinity of the rural landscape that would become the signature symbol of his paintings, and he has remained there as he hones and masters his practice.
Syotatsu's name was suggested to him by a friend who thought he should have a painter's name, rather than using his real name. When asked what is most important for Syotatsu when painting portraits, he answered "smiling faces" – so the friend then took "Syo" (smile) and "Tatsu" from his given name to create his painter name.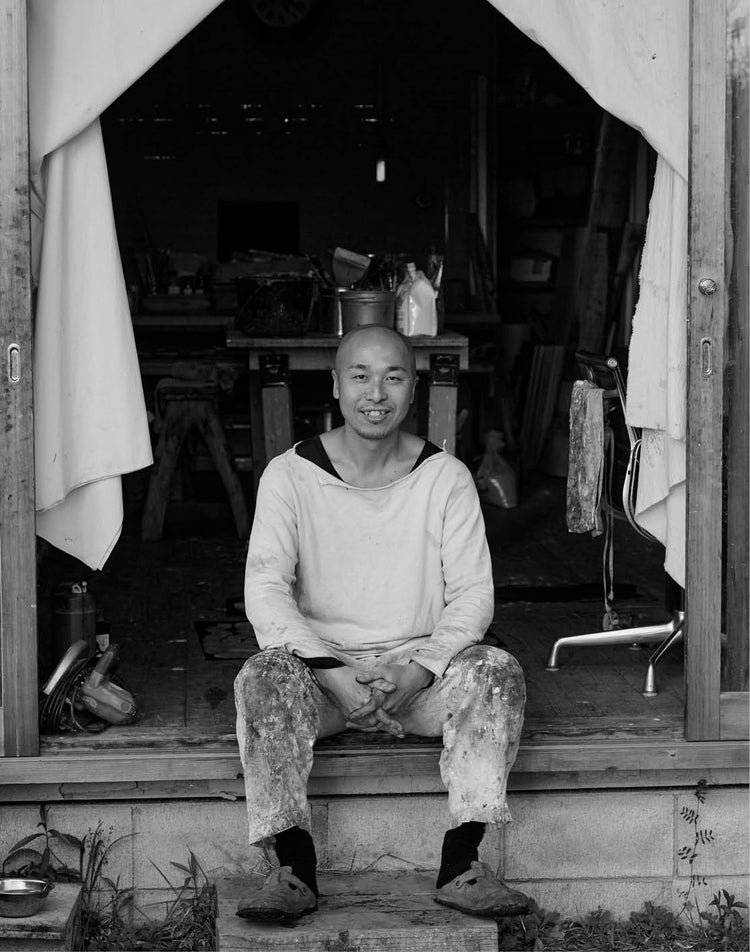 Download artist materials
Process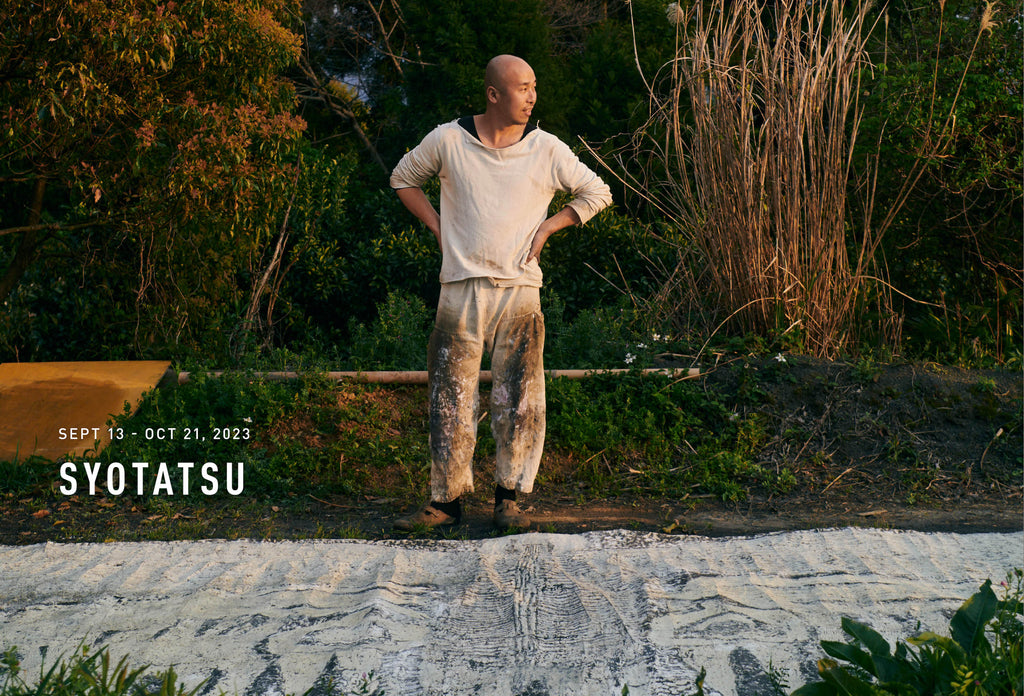 SYOTATSU AT HOME IN WAKAYAMA, JAPAN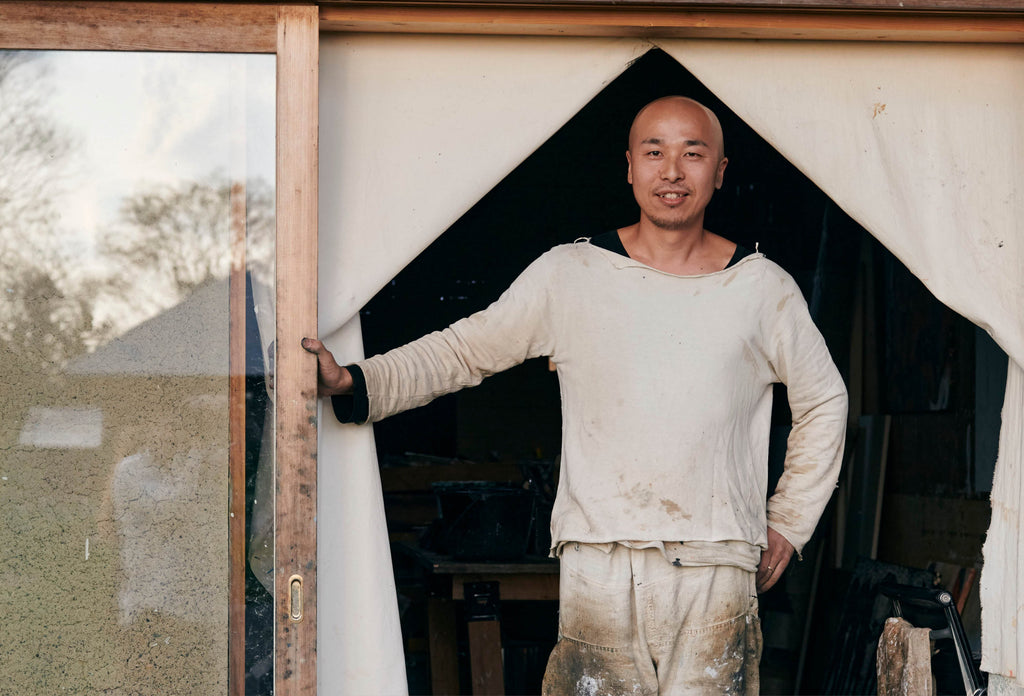 THE MOUNTAINOUS LOCATION OF SOYTATSU'S STUDIO ENABLES HIM TO CONNECT WITH NATURE "FROM MORNING UNTIL WE SLEEP"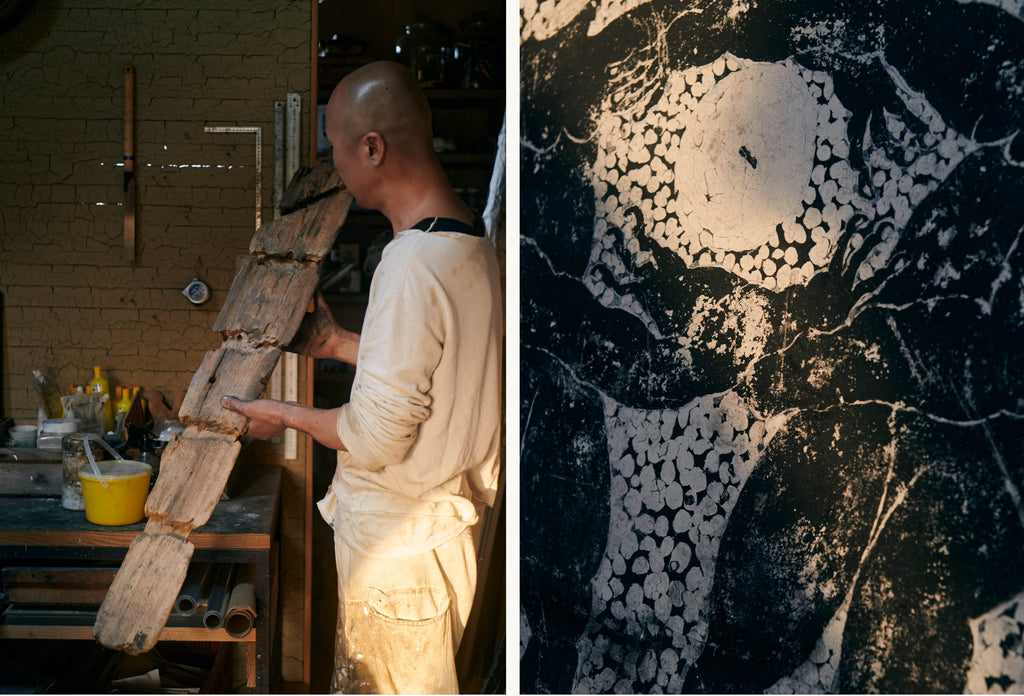 PLANKS OF FOUND WOOD FROM THE LOCAL AREA ARE OFTEN USED AS CANVASES FOR SYOTATSU'S EXPRESSIVE VISIONS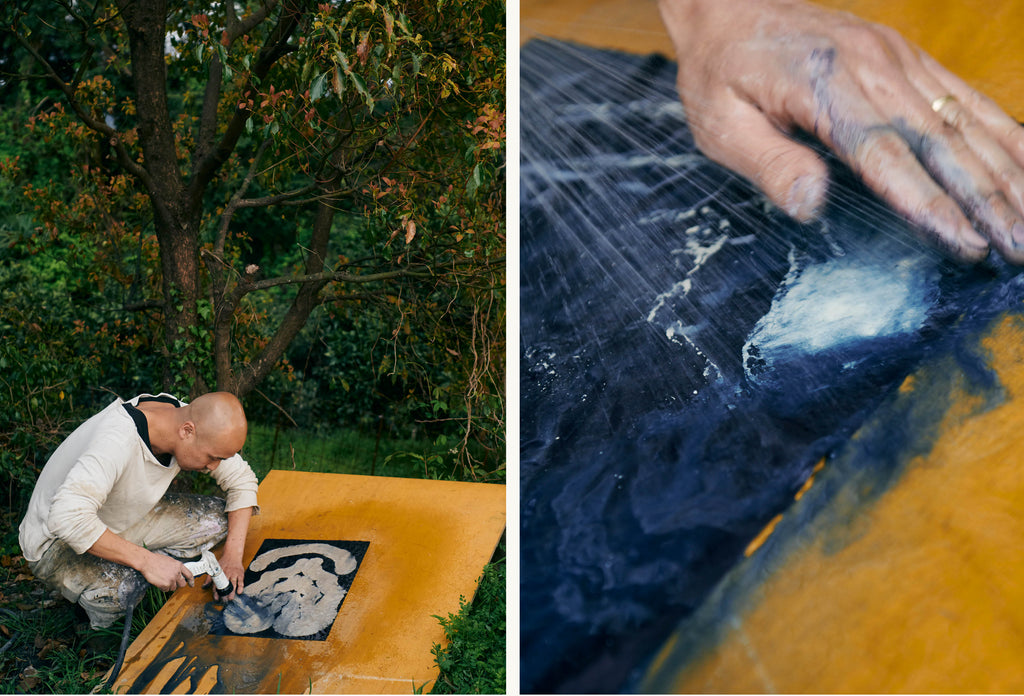 SYOTATSU USES HIS HANDS TO CREATE ORGANIC SHAPES AND DISTINCTIVE TEXTURES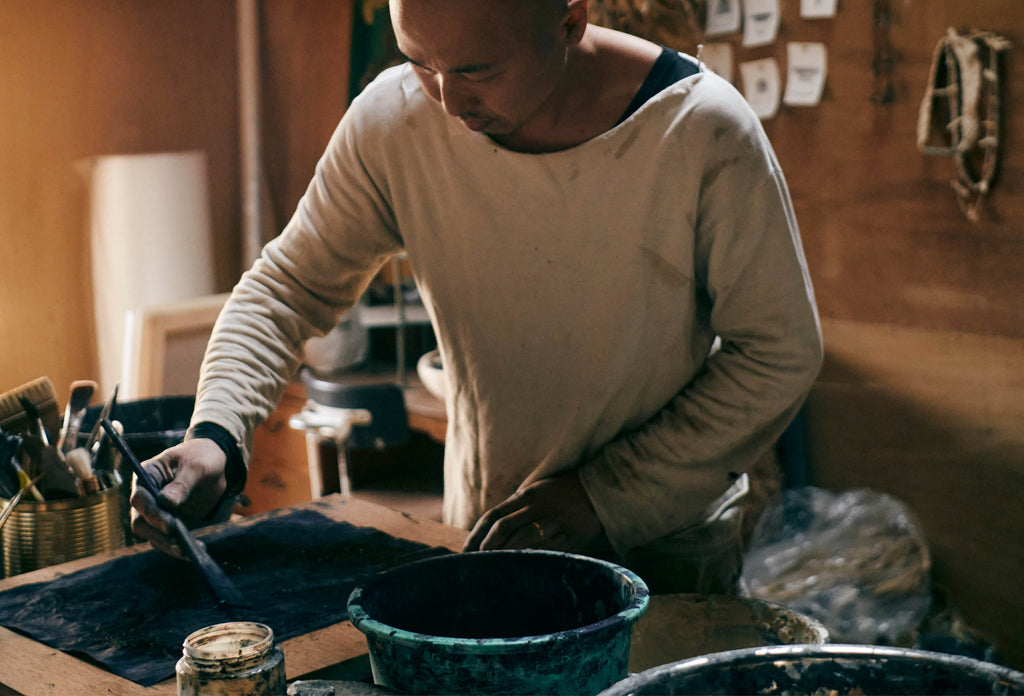 SYOTATSU MIXES LOCAL SOIL INTO TRADITIONAL PAINTING MATERIALS SUCH AS INDIGO