MIRJAM DE NIJS
Mirjam de Nijs started sculpting as a young, single woman, and developed her work during her studies, marriage and life as a mother of three children. Her family of five, each growing in their own different way, are all sources of inspiration. They live in Amsterdam and she works in her studio on Zeeburgereiland, an island on the outskirts of the city. With the help of her partner, de Nijs built her own studio. The open air structure, which features a glass roof, a wood stove, and basic utilities, is surrounded by a large collection of natural stones and allows the artist to work outside, far from the regulated world.
After university, where de Nijs studied Dutch language and literature combined with philosophy and art history, she chose the language of visual expression. Sculpting in natural stone gives her the freedom of creation without the boundaries of meaning. For de Nijs, sculpting is a language of its own that exists beyond the visible reality, and reaches further than our understanding; meaning lies within every sculpture, more so than she can imagine in words. The language of abstract forms offers her the perfect environment to express what she experiences with the freedom to think out of the box and with passion.
De Nijs loves to express what she experiences in the world. Her most important sources of inspiration are nature, ancient traces, human existence and the interactions between people. Her favorite themes are movement, forms playing together, and the impressions of volumes—both alone in their full existence or combined with other forms, divided by clear or more subtle lines. She has developed a distinct handwriting that can be found in repeatedly combining sculptured stone with rough parts of the rock or traces of her tools, and in the endless options the viewer can encounter in her work.
It is a necessity for the artist to find a dialogue with the natural material to express her experience. Natural stone is a very intriguing material in the creative process for de Nijs. Stones contain an incredible world of immeasurable forces, processes and myths, and she is interested in both the power of stone and impressed by the gentleness it offers. To the artist, a piece of stone represents mother earth. De Nijs emphasizes this natural character in her abstract sculptures. In addition, she likes to add culture, which is meaningful but not excessive.
The artist uses a great variety of stones, each with its own qualities. Her sculptures are made from soapstone, alabaster, marble, hard stone, diabass, granite, and more. There is an inevitable relationship between the stone and the design; it is all about combining the two. Sometimes it is an idea that makes her look for the appropriate type of stone, sometimes it is the stone that leads to the sculpture. The outcomes range from miniatures with the expression of a monument, to intimate sculptures that can be placed outdoors for an immeasurable period of time without eroding.
The artist explores the fascinating result of the process of creation; sculptures placed in the surrounding of the world's reality. Once placed in its surrounding, a sculpture adds space, and it also offers a view into a different dimension.
De Nijs' true love is sculpting. Her hope is that the viewer can experience the fun. Journal Img THE EYE JOURNAL THE TRANSCENDENCE OF STONE READ MORE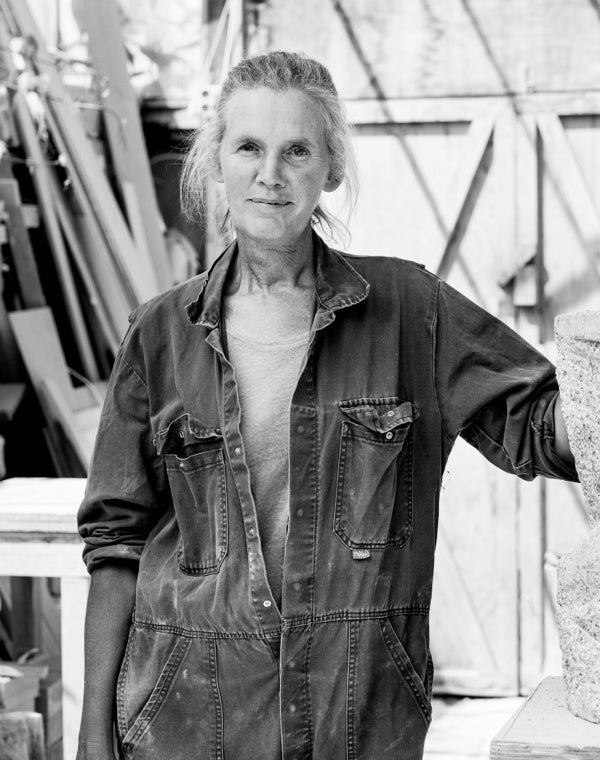 Download artist materials
Process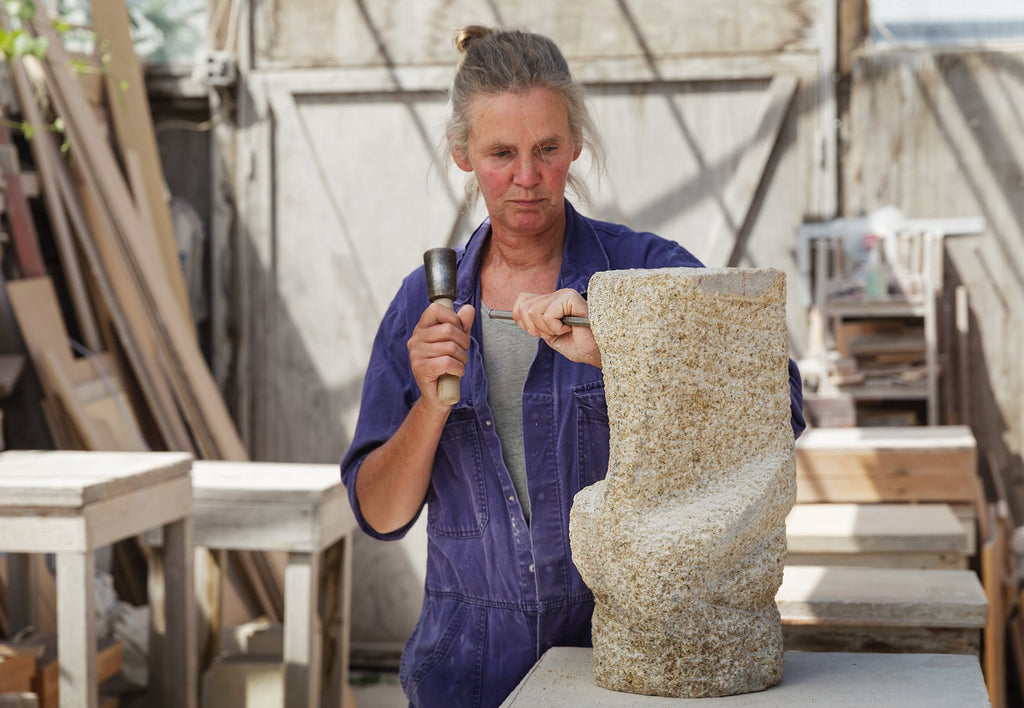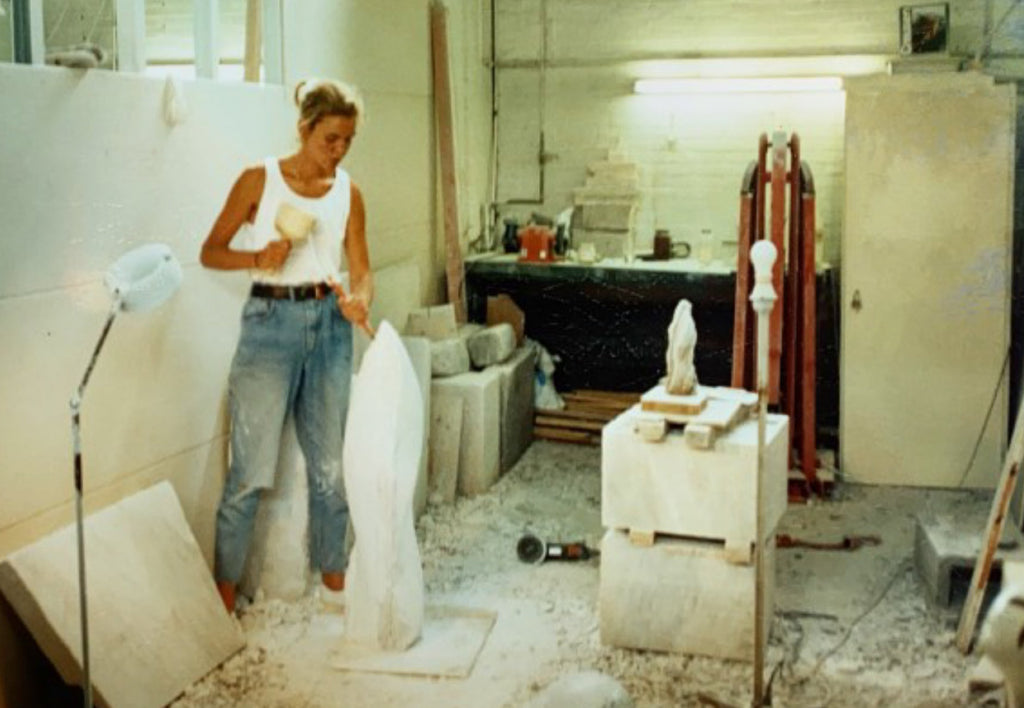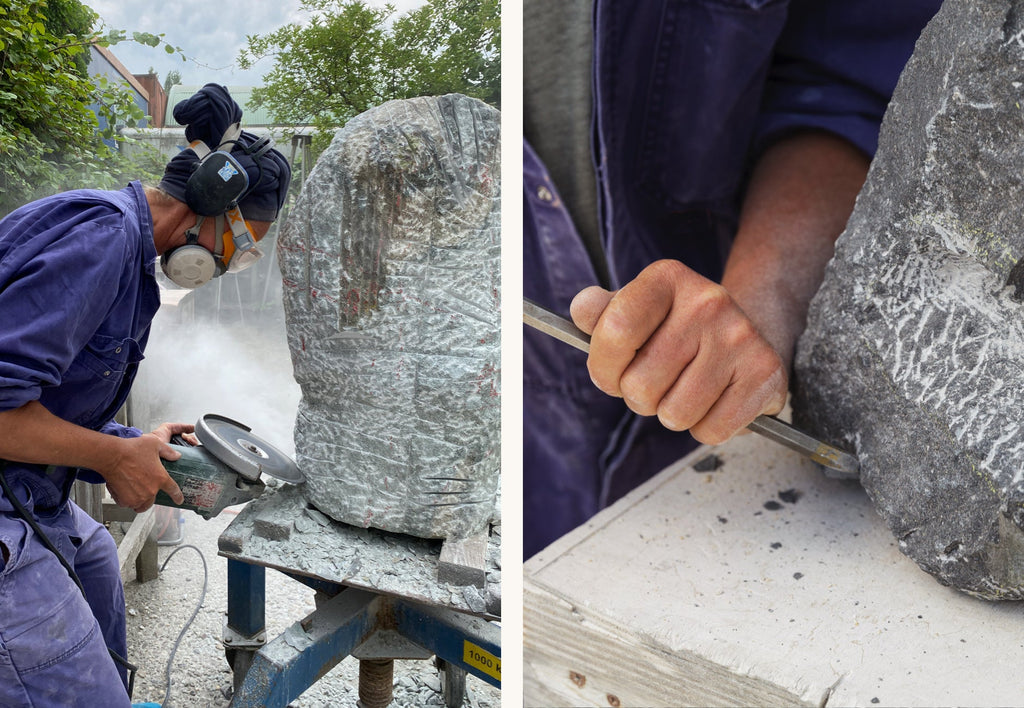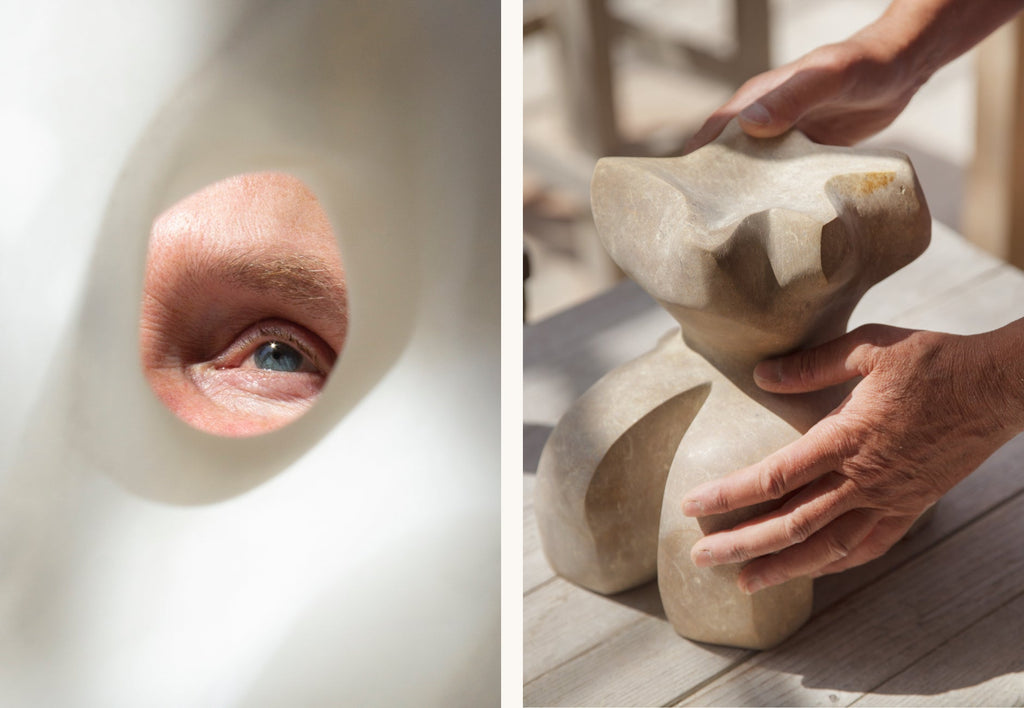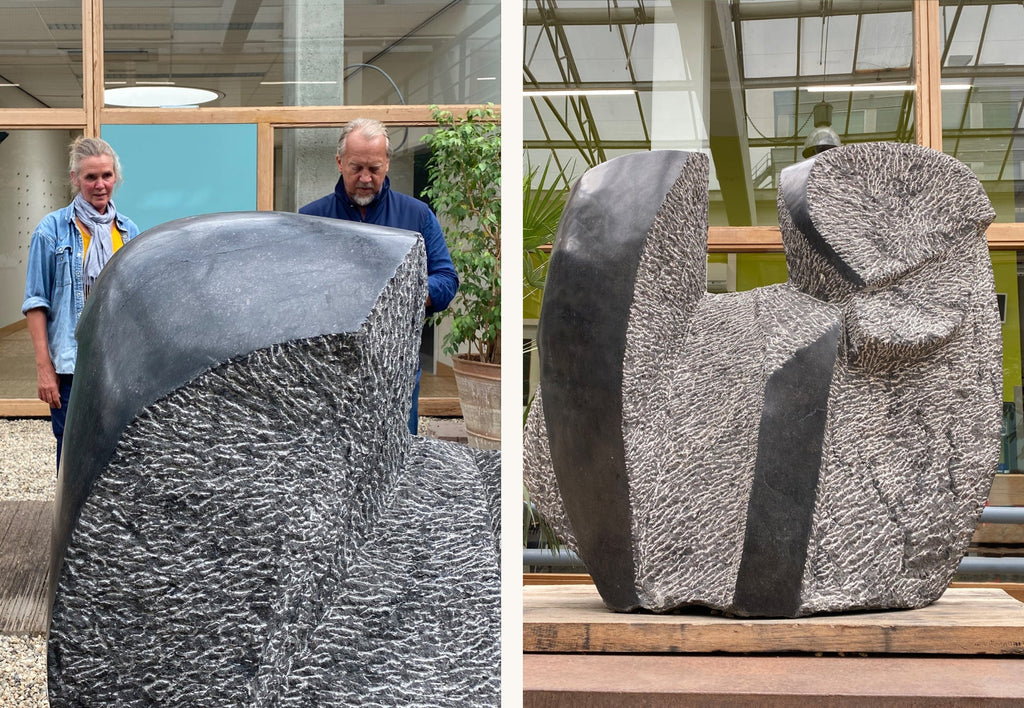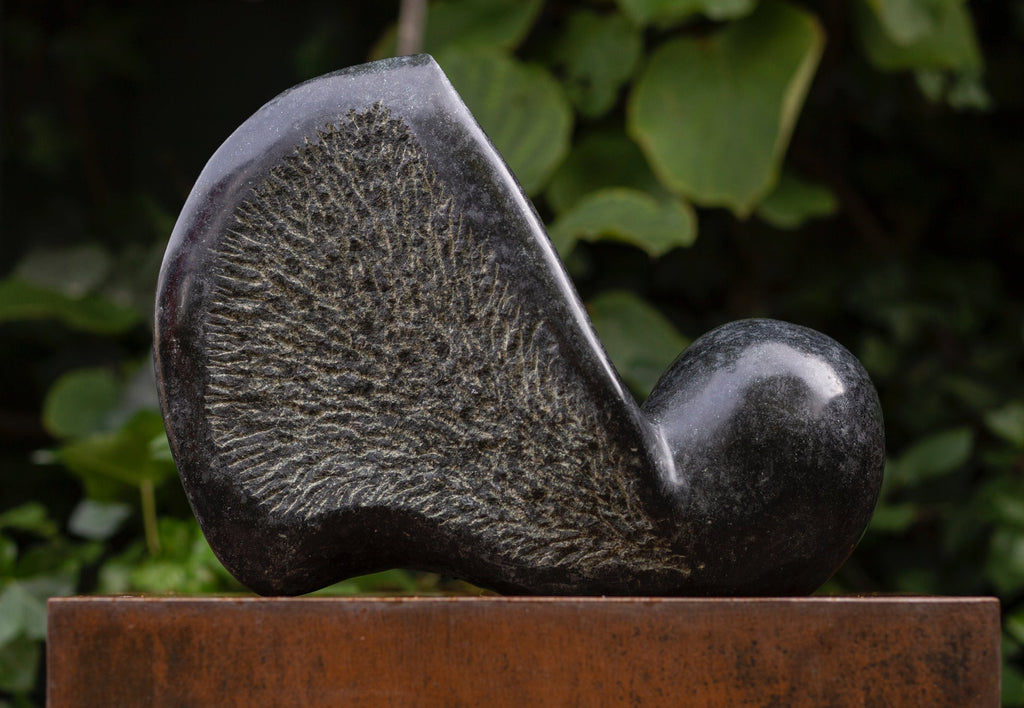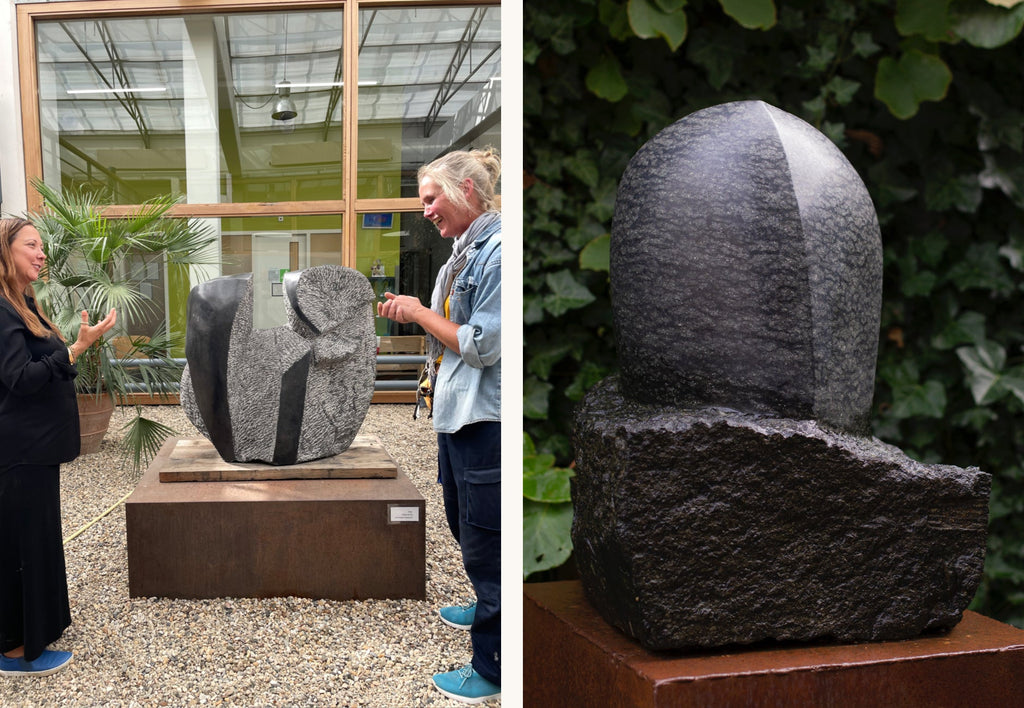 Exhibitions