CASEY ZABLOCKI
Casey Zablocki's ambiguous, functional sculptures are informed by decades of immersive study. He grew up in a family of makers in the Upper Peninsula of Michigan, and believes that every place he has lived influences his forms. He completed his post-baccalaureate studies at Montana State University, which led to an opportunity for him to apprentice to world-renowned South Korean sculptor Hun Chung Lee. After returning from Korea, Zablocki was inspired to build his own large-scale ceramic furniture pieces and launched his career.
A self-professed nomad, Zablocki's works exemplify a deep transfer of physical and mental energy, investigation within one's medium, and teamwork. Consistent experimentation with clay recipes and wood ash combinations renders Zablocki's magnificent surfaces. His unique textures and patinas depicted throughout his works are the result of extreme heat reactivity, proximity, exposure, and duration within the large anagama kilns in which the works are fired - often for up to twelve days at a time. Anagama kilns date back to the fifth century and are known for their cave-like firing chamber. Fueled by firewood, these kilns must be stoked around the clock to maintain their heat. Requiring a ten-man team, the process is labor-intensive and a testament to the quality of ancient craft the artist keeps alive. The resulting pieces speak to time and deterioration. "My work looks like it was found at the bottom of the ocean or hit by the lava of a volcano," he says.
The natural elements of wood, earth, water and fire shape Zablocki's art. Missoula, Montana, is located at the convergence of five mountain ranges, and he is nothing short of grateful for the physical world that surrounds him. That energy, that "good vibe," can be felt in each one of his works.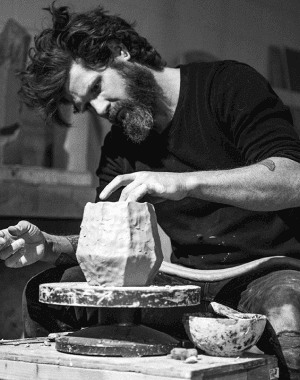 Download artist materials
Process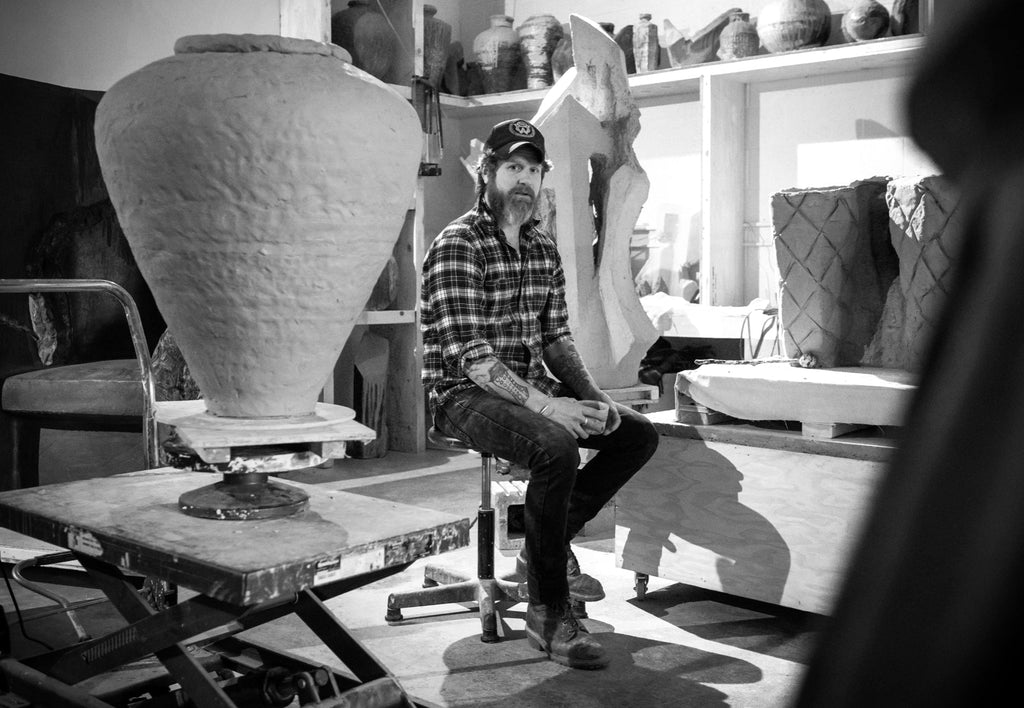 CASEY ZABLOCKI IN HIS STUDIO IN MISSOULA, MONTANA, MARCH 2022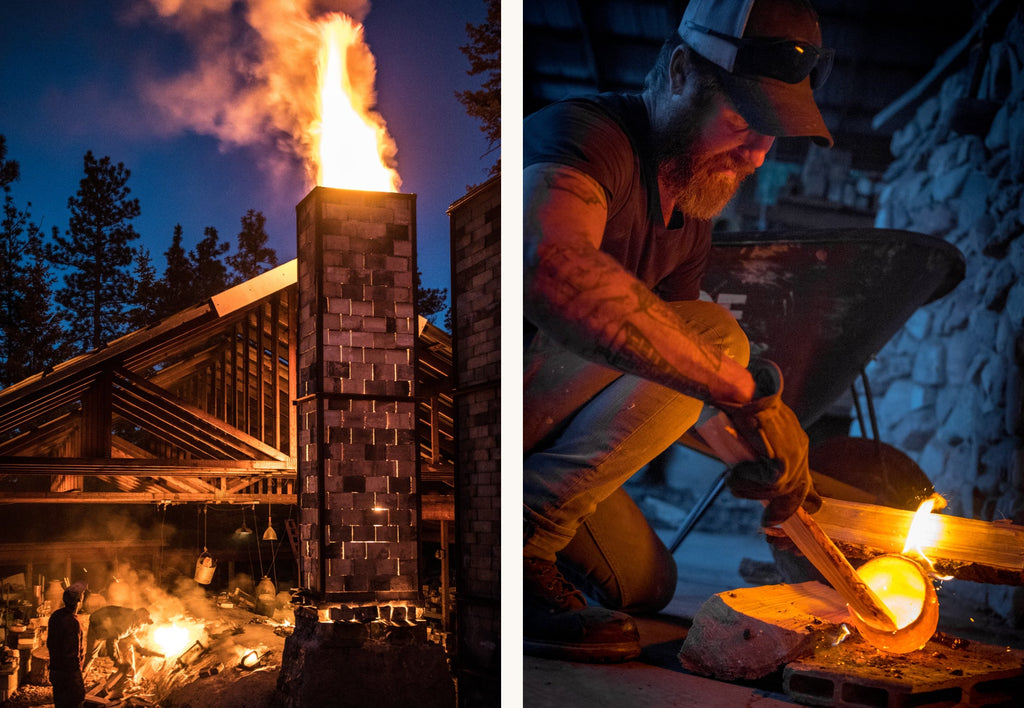 WORKING IN ONE OF THE LARGEST WOODFIRED KILNS IN THE U.S., THE PROCESS TAKES UP 10 DAYS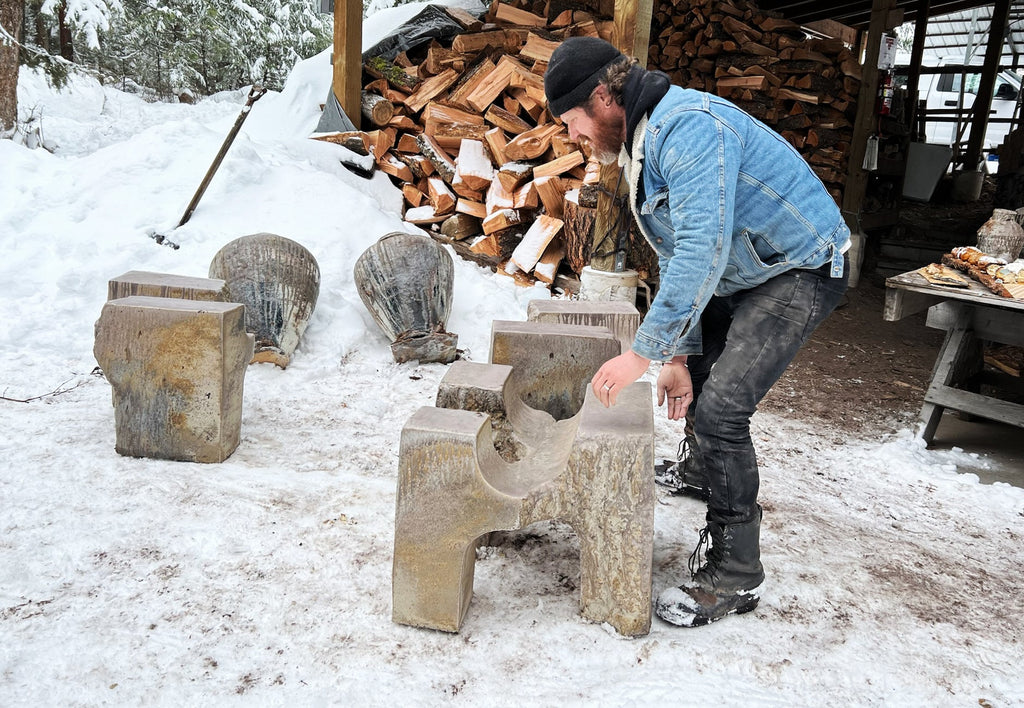 WORKS FRESH FROM THE KILN, JANUARY 2022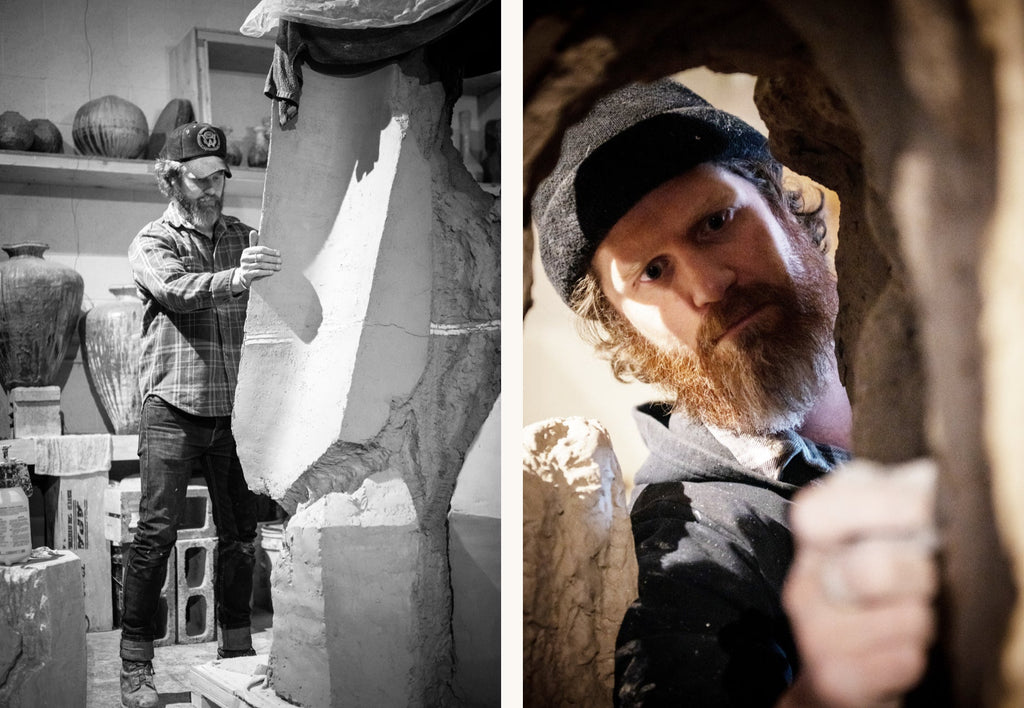 ZABLOCKI WORKING IN HIS STUDIO, MISSOULA, MT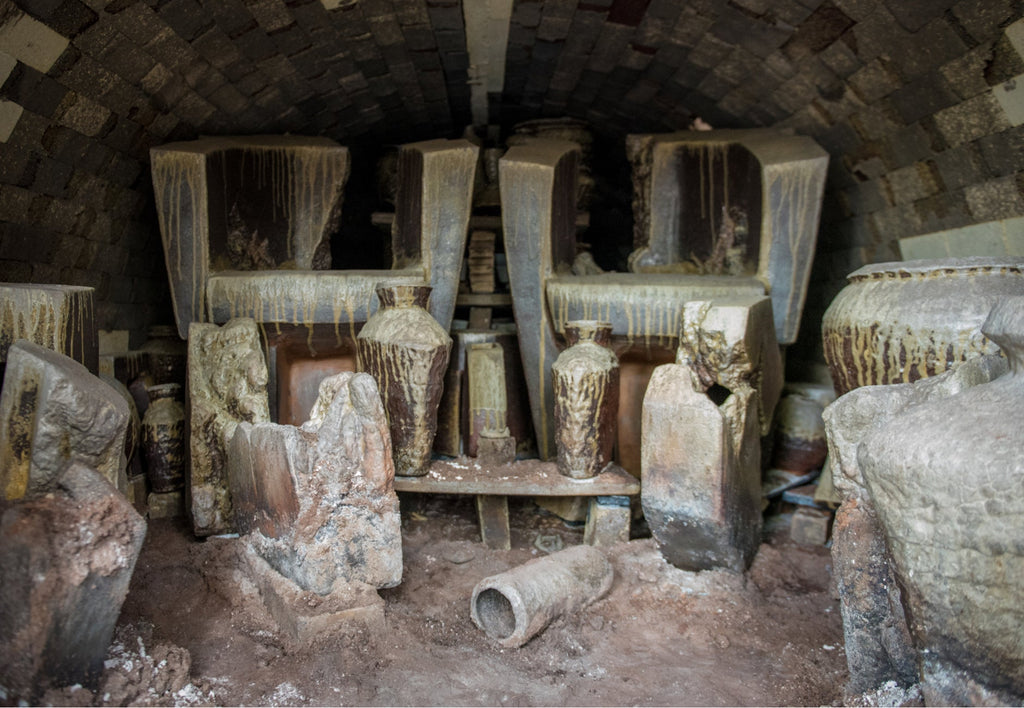 A FRESHLY FIRED KILN READY FOR UNLOADING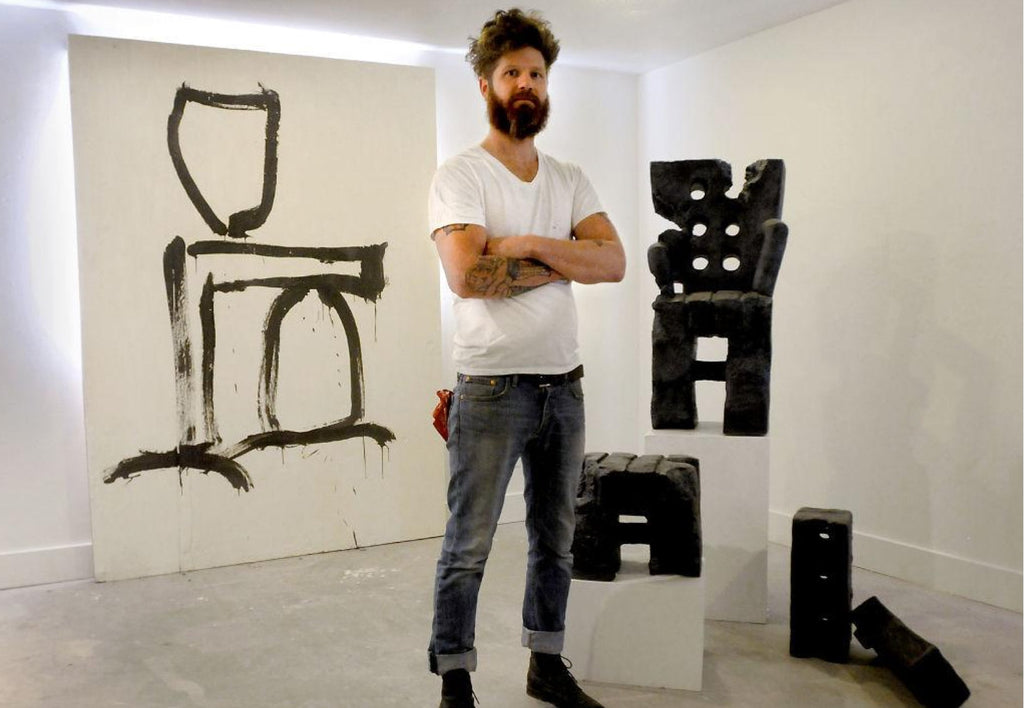 INSTALLATION VIEW OF "ACCESSORIES" AT THE CLAY STUDIO IN MISSOULA, MONTANA