AKIKO HIRAI
Born in Shizuoka, Japan, Hirai received her Ceramics degree from the University of Westminster in 2001, and from Central Saint Martins in 2003. She initially studied cognitive psychology in Japan and worked at a homeless shelter upon first arriving in London. That experience led her to the therapeutic and expressive effects of ceramics.
Rooted in her appreciation for handmade objects she used daily growing up, Hirai became enmeshed in the language of clay, soon deciding she did not wish to be a part of the industrial aspect of mass produced works. Instead, Hirai has chosen to focus her work on the individuality of her pieces made by hand and on the wheel, a reflection and tradition of her Japanese culture.
Hirai's work honors imperfection, chance and nature - from her formation of the clay and ash, to the marks gathered during her firing process. Through many experiments with plants and earth she has developed her own tools of alkalization, firing, and glazing - the specifics of the acidity and minerals in the soil being particular to the surface of the final pot.
The Poppy Pod Vases are thrown on a wheel using a unique blend of Raku clay. Once dried, she uses her fingers to achieve the perfect balance between rough and refined, creating a vessel that exudes warmth and invites touch. The dust of ash on porcelain gives the final breath of earth and fire, begetting a unique object that is both historical and natural in its use of materials and technique.
The Moon Jars are an extreme study of the beauty of balance through imperfection. Inspired by the Moon Jars of Korea which embrace cracks, stains, and chips from years of use, HIRAI intentionally recreates the "history and experiences" by formulating chemical reactions between the glaze and ash. Her technique has evolved since her first Moon Jars in 2003, pushing the boundary of completion and collapse, allowing the imperfections to become evidence of the unstable and unpredictable nature of clay and fire itself.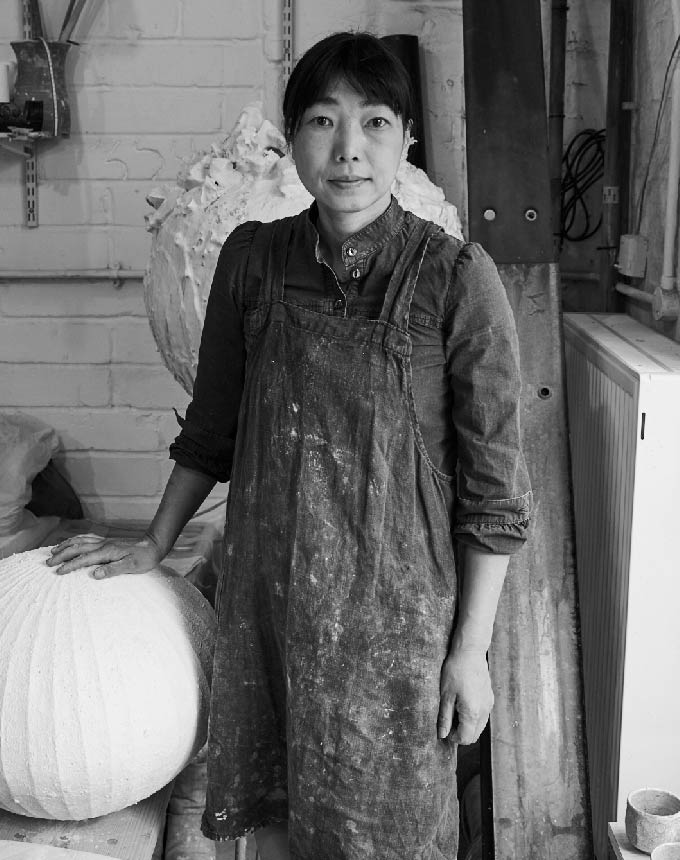 Download artist materials
Process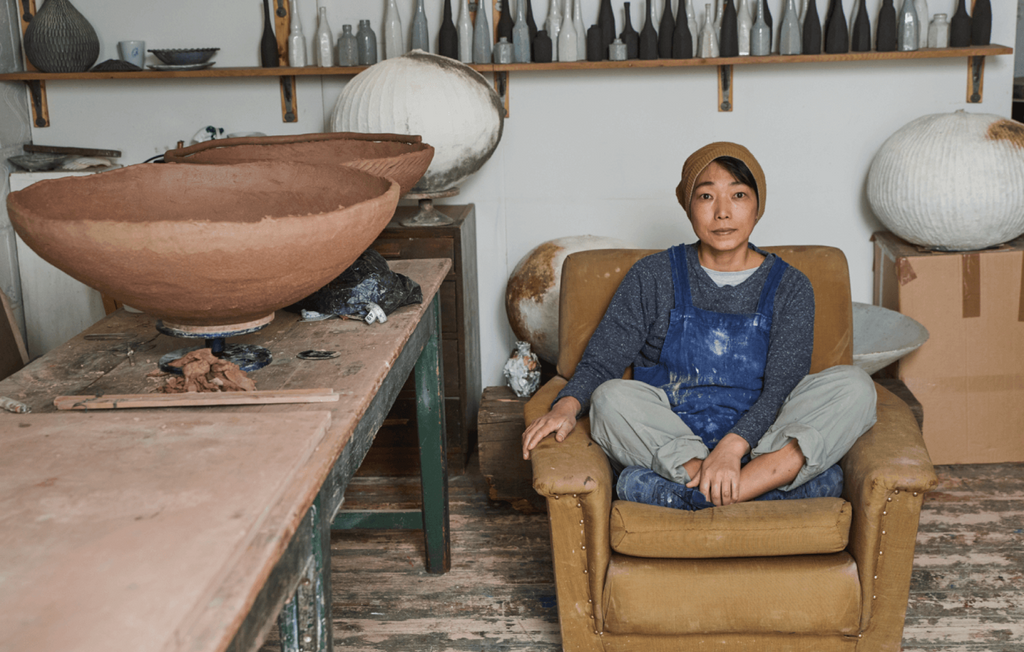 AKIKO HIRAI IN HER STUDIO, THE CHOCOLATE FACTORY N16 IN STOKE NEWINGTON, LONDON MAY 2021.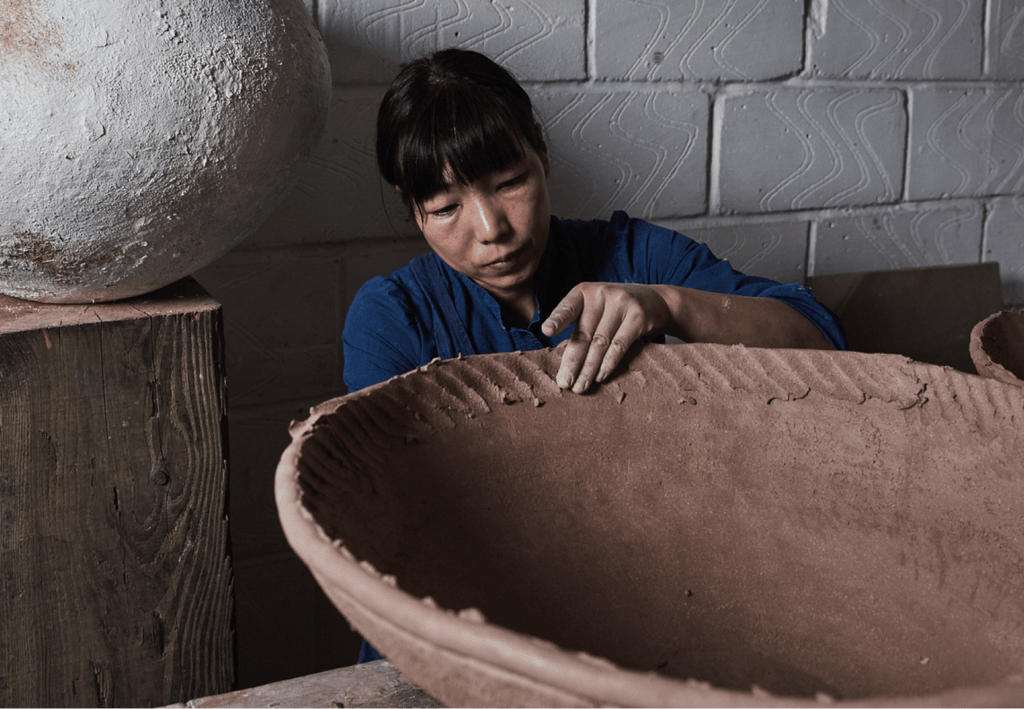 AKIKO HIRAI HAND BUILDS EACH POPPY POD THROUGH A SERIES OF COILS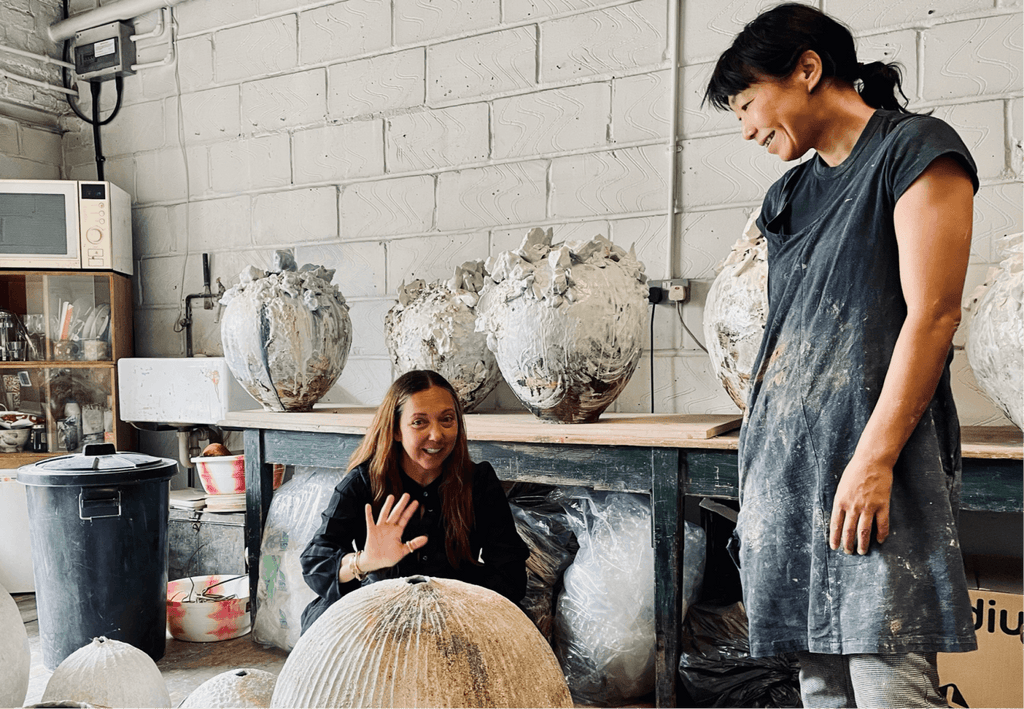 CO-FOUNDER ROBIN STANDEFER VISITING ARTIST AKIKO HIRAI IN HER STUDIO SEPTEMBER 2021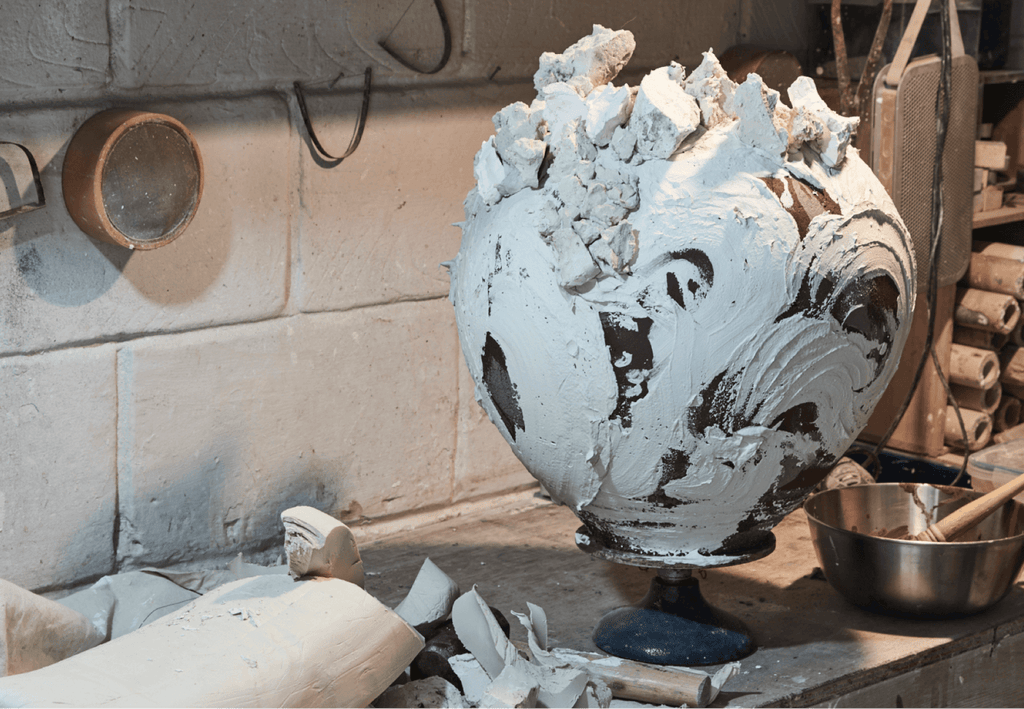 MOON JAR IN PROGRESS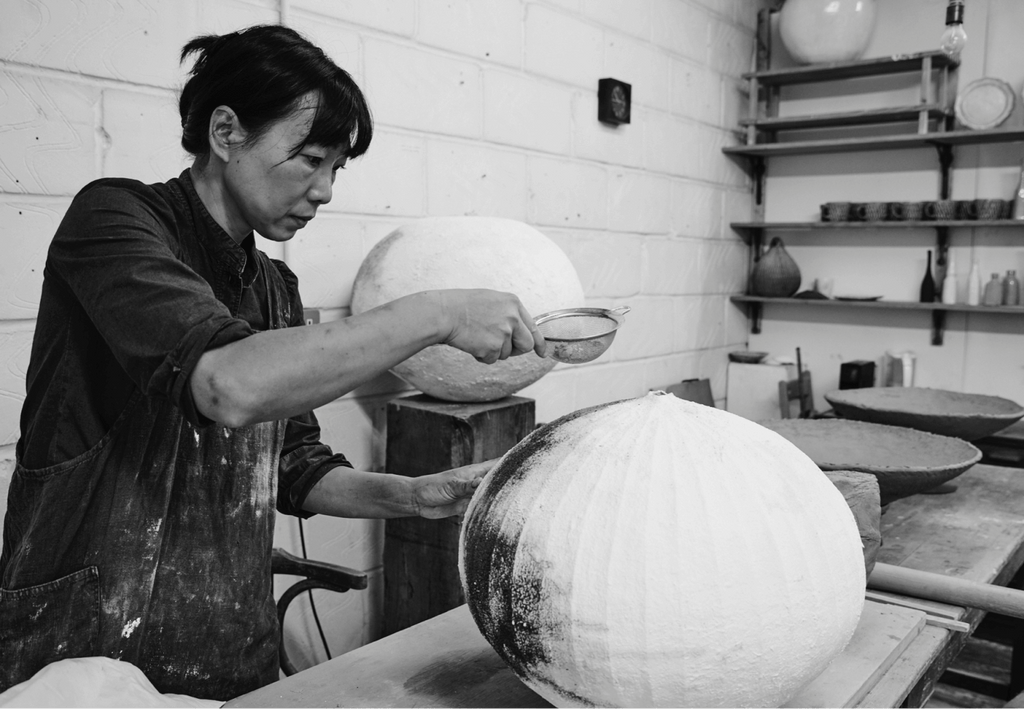 TREE ASH FORMS THE FINAL LAYER OF TEXTURE.